I taught for five years at the 11mester gym in Budapest, where I worked together with the head of the school, Manong Peter Németh, who is my master, friend, and was my colleague during that time.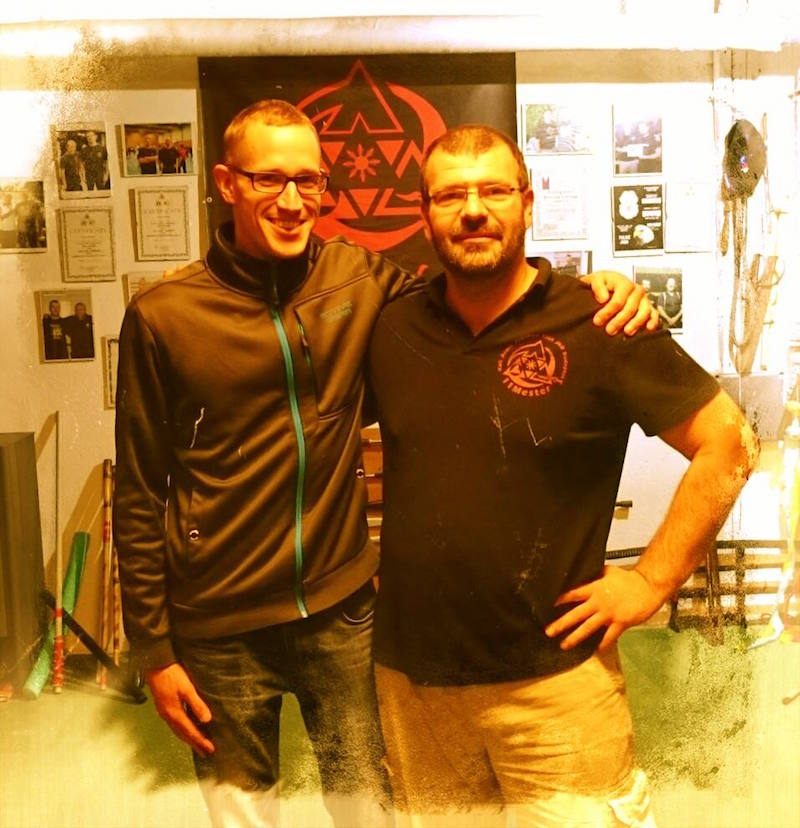 As a martial arts teacher, the biggest thing for me is the people I connect with. Maybe I'm just lucky, I don't know, but I've met so many great people in the martial arts world, as masters, students or training partners… I am really grateful for it. It is an honor to me that these great masters teach me, and that other great people like to learn from me. And if you feel as I do, the teaching process then becomes the process of learning together, from each other.
My students who felt like competing have won medals in different tournaments, but these medals are only objects without memories to share. Our intentions to help each other develop and pay attention to each other with an open mind are much more valuable than any tournament results.
"I've known my friend Marcell since I came to Hungary eight years ago and met him at the only JKD course in Budapest, back then taught by Instructor Peter Nemeth. We trained together 2-3 times a week for a while, also training in Thai-boxing and Boxing. I was more relaxed about my training but he went further, taking instructor courses and seminars, constantly upgrading his physical and mental skills. His motivation to improve and strive for perfection was contagious, always going beyond those limits we actually build ourselves.. that looked just amazing to me and so inspiring!!

Then he started to teach, and his lessons were just like.. all you needed to know, to do and to practice to feel comfortable at your own level in martial arts, whether it was total beginner, intermediate or advanced, it didn't matter because he could somehow shape the training to everyone's needs at the same time.

During his classes there were many of us divided into different groups. He could still manage active training, i.e. proposing new exercises, advising, paying attention and correcting mistakes, showing different, energy-saving, efficient approaches to the fight (sparring).. trying always to do his best to address my questions and even spending his free time to support me when he felt my genuine interest in the martial-art workouts.

I've never learned so much as during those years with Marcell.. I wish he could have stayed much longer in Budapest."
Cristian, age 39, Budapest
"I have been involved in martial arts since 1974. I've studied a variety of different arts and have been lucky enough to have great teachers and training partners, and by now I know what to look for when choosing a teacher and a school…and Marcell is a very good teacher. Marcell has helped fine-tune my boxing skills and has been very generous with his time and knowledge. I really enjoy training with Marcell, who is a kind and gentle man, while simultaneously being a ferocious fighter and a dedicated teacher. I wish I'd met Marcell forty years ago when I was starting out!"
John, age 57, student of Marcell
"Marcell was my JKD trainer in the past 3 years. He is a unique coach, because he has a high-level, professional knowledge with a very modest and friendly personality. I can recommend his JKD training, because it's not just a good combat sport, it's also a well-structured cardio workout."
Máté Czabán, age 32, student of Marcell